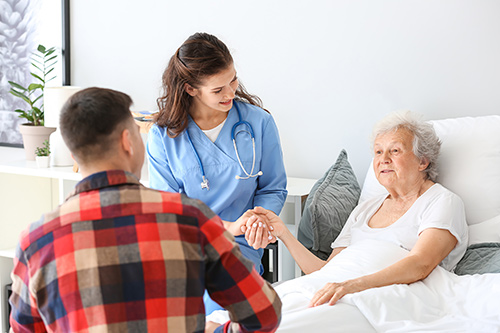 We're continuing our week-long focus upon you at-home senior living and memory care support providers here on our senior living & memory care blog. Today we're going to talk briefly about "Respite Services". If you are an at-home caregiver who (in the interest of both your senior loved one AND yourself) needs focused time away from your loved one, respite services can be an answer to your prayers!
Respite Care services here at Manor Lake Ellijay provides temporary relief to primary caregivers so they can tend to other obligations. Whether your need for professional assisted living or memory care support is measured in hours, days, or weeks, Manor Lake is here for you! We understand you like no others can. We understand that so many of your at-home support providers have no other option but to turn to professional care providers when life gets in the way of your 24/7 care commitment.
It all starts with a conversation, and we invite you to contact us anytime. Never forget that you have options and we've had this same conversation with countless caregivers like you over the years. Be strong, take reward in your loving commitment to your loved ones, and know that we can help you manage what only appears to be unmanageable challenges.